Finding the best place to sell car online might not be an easy process as there are a number of classified websites available online where sellers are selling their cars at zero cost. It is easy to use the classifieds as they follow a simple process and one can even sell a used car by sitting at home. The classified websites have become popular among sellers and buyers as nearly each and every one of us has access to internet services that make these websites easy to use. However, it is important to note here that most of the classifieds are independent platforms where there are no restrictions and fraudsters can easily exploit the innocent sellers.
It doesn't matter for us that what is the intention behind the selling of your used car, you just have to bring your car at our platform and we will buy it at a good price. The CashAnyCar.com makes the sell used car online process easy and safe as we are RTA and DED licensed vehicle traders that make our services free from any kind of security risk. We do the evaluation of your car without any cost and in a short period of time that is something difficult to find in the market where every buyer is looking to make some money through car selling deal.
Contact us today and simply learn about the value of your car and if you like, sell it to us and go home with the money. We offer you transparent and customer-friendly services that assure you of a safe car selling process in a short period of time.
Let us take a review of the car selling services provided by CashAnyCar.com that make it different from classified websites.
Best Place to Sell Car Online – The Classified Websites
It was not a long time ago when sellers used to go to the private car dealers to sell their used cars as these dealers were the main source of selling and buying used cars in the market. With the introduction of internet services, people start using online channels for selling and buying of different products and this is also becoming familiar with the online selling and buying of used cars. Today, sellers prefer to sell their cars through online channels as they are easy to use and a major source of reaching a large audience.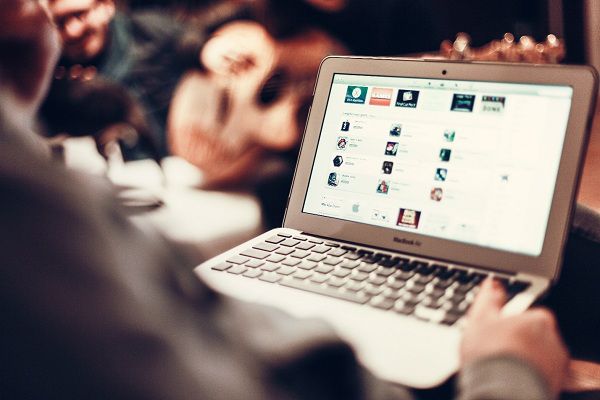 But is selling my car online that easy? It might seem that the classified websites are easy to use and one can reach a large number of buyers even sitting at home but all that glitters is not gold. As it has been mentioned that the most of the classified websites are independent so they are not authorized by any authority and the fraudsters can easily exploit you with fake car selling deals. It has already happened in the UAE where a number of cases have been reported related to fake car selling deals when sellers opt to sell their used cars through classified websites.
There are no parameters set on different classified websites and any one can contact you to buy your car. Even such ease does not put classifieds at the best place to sell car online as there are many fraudsters available who always look to grab the opportunity to exploit innocent sellers. These fraudsters either run away with your car while doing the physical inspection or pay you a bogus cheque as a mode of payment.
Benefit from our extensive experience and safe yourself from the worries of selling used car online through the classified websites. We are the ultimate source of selling any used car and offer you complete security and comfort during the whole process of buying your used car. At CashAnyCar.com, we offer you customer friendly services that are completely free so that you can easily sell your used car. It does not matter to us that if your car is used or had an accident, just bring it to us and we will buy it at a good price and in a short period of time.
The process of selling a car at CashAnyCar.com starts through online car evaluation form that the company used to evaluate your used car. The information that the sellers provide on this form is utilized by our car expert team, which quickly, securely, and completely organise the purchase of your car. There are no emission tests or paint inspection, you just have to bring your car at our platform and we will buy it at a good resale price.
Also read: Finding the Best Website to Sell Car in the UAE
What CashAnyCar.com Offers You?
When I am selling my car online, I came across different classified websites which claim to buy my used car at a good price. Selling a car via classifieds in the newspaper or internet might seem easy but there are risks that might even cost you your vehicle at the hands of some fraudster. Now, if you are having problems with the online selling of your car through the classifieds, just bring your vehicle to us and we will pay you the best price.
The CashAnyCar.com offers you a secure and free platform to sell your used car where you can avoid all the worries of going to the RTA's office, etc. Our platform is secure and there is not even a chance that you can suffer a fake car selling deal. The process of selling used car online at our platform based on two steps that are filling an online car evaluation form and physical inspection of the used car.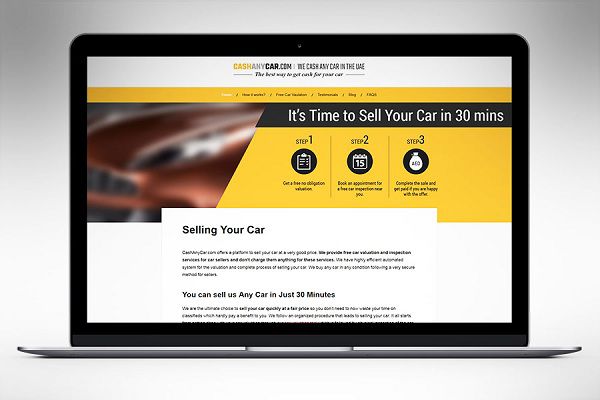 In the first step, all we want from you is to provide essential information about your car to us through online car evaluation form. Here, the online car value calculator of CashAnyCar.com will evaluate the estimated price of your car online. However, it is important to note that this is not the final price we pay you as it is going to be decided once the physical inspection of your car is done.
The second step is the physical evaluation of your used car that is done by the leading car experts of our company. This process is completely free of cost that makes CashAnyCar.com the best place to sell car online in the UAE. Our car expert team consists of professional car experts who will tell you the final price of your used car after doing its physical inspection within half an hour.
However, here are some of the important steps to follow when you bring the used car at our platform:
Bring the car's registration documents and the title.
Don't forget to bring car's service book.
Bring the Bank documents if your car is on loan.
Also read: Understanding the Ideal Approach for Selling Damaged Cars in Dubai
Best Place to Sell Car Online – The CashAnyCar.com
The CashAnyCar.com is a professional car buying company in the UAE that provides car selling and buying services to its customers across the UAE. The company is registered with the authorities and follow a safe and legal method for car selling and buying. It has earned accolades and become popular among sellers because of its transparent services since the day it starts providing its services in the market.
To sell used car online to CashAnyCar.com, all you have to do is to fill an online car evaluation form that requires the make, model, and year of the car. The sellers have to make it sure that the information they are providing is accurate because fake information straightforward leads towards the cancelling of car selling deal. This form is used by the company's car expert team that evaluate your car physically.
The physical inspection of the car is done carefully by the car expert team of CashAnyCar.com and within just 30 minutes. We assure sellers that they will be paid a competitive price and for this, the physical inspection of the car is important. Once you accepted the offered price, it leads to an immediate selling of the used car.
Here at CashAnyCar.com, you don't be feared to sell your financed car. We will buy your car and pay off the loan at the bank and take care of deregistration process with authorities. We pay you through electronic bank transfer to make the whole car selling deal safe for you.
So, avoid yourself from the hassle of classified websites and sell your used car to CashAnyCar.com that is the best place to sell car online.